OUTLINE OF ISAIAH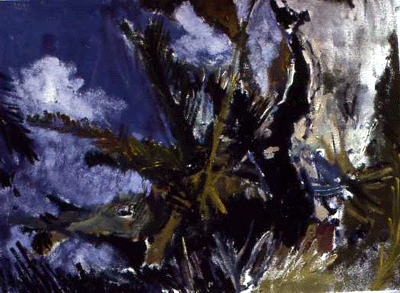 Isa 9:6

For unto us a child is born, unto us a son is given: and the government shall be upon his shoulder: and his name shall be called Wonderful, Counsellor, The mighty God, The everlasting Father, The Prince of Peace. Isa 9:7 Of the increase of his government and peace there shall be no end, upon the throne of David, and upon his kingdom, to order it, and to establish it with judgment and with justice from henceforth even for ever. The zeal of the LORD of hosts will perform this.
Isa 53:6

All we like sheep have gone astray; we have turned every one to his own way; and the LORD hath laid on him the iniquity of us all.
Isaiah is like a miniature Bible. The first thirty-nine chapters (like the thirty-nine books of the Old Testament) are filled with judgment upon immoral and idolatrous men. Judah has sinned; the surrounding nations have sinned; the whole earth has sinned. Judgment must come, for God cannot allow such blatant sin to go unpunished forever. But the final twenty-seven chapters (like the twenty-seven books of the New Testament) declare a message of hope. TheMessiah is coming as a Saviour and a Sovereign to bear a cross and to wear a crown.
Isaiah's prophetic ministry, spanning the reigns of four kings of Judah, covers at least forty years. Yesha'yahu and its shortened form yeshaiah mean "Yahweh Is Salvation." This name is an excellent summary of the contents of the book. The Greek form in the Septuagint is Hesaias, and the Latin form is Esaias or haias.
Isaiah, the "Shakespeare of the prophets," has often been called the "evangelical prophet" because of his incredibly clear and detailed messianic prophecies. The "gospel according to Isaiah" has three major sections: prophecies of condemnation (1—35), historical parenthesis (36—39), and prophecies of comfort (40—66).
Part One: Prophecies of Condemnation (1:1-35:10)
Prophecies of Condemnation (1—35): Isaiah's first message of condemnation is aimed at his own countrymen in Judah (1—12). Chapter 1 is a capsulized message of the entire book. Judah is riddled with moral and spiritual disease; the people are neglecting God as they bow to ritualism and selfishness. But Yahweh graciously invites them to repent and return to Him because this is their only hope of avoiding judgment. Isaiah's call to proclaim God's message is found in chapter 6, and this is followed by the book of Immanuel (7—12). These chapters repeatedly refer to the Messiah (see 7:14; 8:14; 9:2, 6, 7; 11:1, 2) and anticipate the blessing of His future reign.
The prophet moves from local to regional judgment as he proclaims a series of oracles against the surrounding nations (13—23). The eleven nations are Babylon, Assyria, Philistia, Moab, Damascus (Syria), Ethiopia, Egypt, Babylon (again), Edom, Arabia, Jerusalem (Judah), and Tyre. Isaiah's little apocalypse (24— 27) depicts universal tribulation followed by the blessings of the kingdom. Chapters 28—33 pronounce six woes on Israel and Judah for specific sins. Isaiah's prophetic condemnation closes with a general picture of international devastation that will precede universal blessing (34 and 35).
I. Prophecies Against Judah............................... 1:1-12:6
A. The Judgment of Judah 1:1-31

Isa 1:1

The vision of Isaiah the son of Amoz, which he saw concerning Judah and Jerusalem in the days of Uzziah, Jotham, Ahaz,

and

Hezekiah, kings of Judah.

Isa 1:19

If ye be willing and obedient, ye shall eat the good of the land:

Isa 1:20

But if ye refuse and rebel, ye shall be devoured with the sword: for the mouth of the LORD hath spoken it.

Isa 1:23 Thy princes are rebellious, and companions of thieves: every one loveth gifts, and followeth after rewards: they judge not the fatherless, neither doth the cause of the widow come unto them.

Isa 1:24

Therefore saith the Lord, the LORD of hosts, the mighty One of Israel, Ah, I will ease me of mine adversaries, and avenge me of mine enemies:

B. The Day of the Lord 2:1-4:6

Isa 2:1

The word that Isaiah the son of Amoz saw concerning Judah and Jerusalem.

Isa 2:2

And it shall come to pass in the last days, that the mountain of the LORD'S house shall be established in the top of the mountains, and shall be exalted above the hills; and all nations shall flow unto it.

Isa 2:4

And he shall judge among the nations, and shall rebuke many people: and they shall beat their swords into plowshares, and their spears into pruninghooks: nation shall not lift up sword against nation, neither shall they learn war any more.

Isa 2:20

In that day a man shall cast his idols of silver, and his idols of gold, which they made each one for himself to worship, to the moles and to the bats;

Isa 4:5

And the LORD will create upon every dwelling place of mount Zion, and upon her assemblies, a cloud and smoke by day, and the shining of a flaming fire by night: for upon all the glory shall be a defence.

C. The Parable of the Vineyard 5:1-30

Isa 5:1

Now will I sing to my wellbeloved a song of my beloved touching his vineyard. My wellbeloved hath a vineyard in a very fruitful hill:

Isa 5:7

For the vineyard of the LORD of hosts is the house of Israel, and the men of Judah his pleasant plant: and he looked for judgment, but behold oppression; for righteousness, but behold a cry.

Isa 5:13

Therefore my people are gone into captivity, because they have no knowledge: and their honourable men are famished, and their multitude dried up with thirst.

D. The Commission of Isaiah 6:1-13

Isa 6:1

In the year that king Uzziah died I saw also the Lord sitting upon a throne, high and lifted up, and his train filled the temple.

Isa 6:9

And he said, Go, and tell this people, Hear ye indeed, but understand not; and see ye indeed, but perceive not.

E. The Destruction of Israel by Assyria...................... 7:1-10:4

1. Sign of Immanuel 7:1-25

Isa 7:3

Then said the LORD unto Isaiah, Go forth now to meet Ahaz, thou, and Shearjashub thy son, at the end of the conduit of the upper pool in the highway of the fuller's field;

Isa 7:14

Therefore the Lord himself shall give you a sign; Behold, a virgin shall conceive, and bear a son, and shall call his name Immanuel.

2. Sign of Maher-shalal-hash-baz 8:1-22

Isa 8:1

Moreover the LORD said unto me, Take thee a great roll, and write in it with a man's pen concerning Mahershalalhashbaz.

Isa 8:3

And I went unto the prophetess; and she conceived, and bare a son. Then said the LORD to me, Call his name Mahershalalhashbaz.

Isa 8:5

The LORD spake also unto me again, saying,

Isa 8:9

Associate yourselves, O ye people, and ye shall be broken in pieces; and give ear, all ye of far countries: gird yourselves, and ye shall be broken in pieces; gird yourselves, and ye shall be broken in pieces.

Isa 8:20

To the law and to the testimony: if they speak not according to this word, it is because there is no light in them.

Isa 8:22

And they shall look unto the earth; and behold trouble and darkness, dimness of anguish; and they shall be driven to darkness.

3. Prophecy of the Messiah's Birth .... 9:1-7

Isa 9:2

The people that walked in darkness have seen a great light: they that dwell in the land of the shadow of death, upon them hath the light shined.

Isa 9:6

For unto us a child is born, unto us a son is given: and the government shall be upon his shoulder: and his name shall be called Wonderful, Counsellor, The mighty God, The everlasting Father, The Prince of Peace.

Isa 9:7

Of the increase of his government and peace there shall be no end, upon the throne of David, and upon his kingdom, to order it, and to establish it with judgment and with justice from henceforth even for ever. The zeal of the LORD of hosts will perform this.

4. Judgment on Ephraim 9:8-10:4

Isa 9:8

The Lord sent a word into Jacob, and it hath lighted upon Israel.

Isa 9:13

For the people turneth not unto him that smiteth them, neither do they seek the LORD of hosts.

Isa 9:14

Therefore the LORD will cut off from Israel head and tail, branch and rush, in one day.

F. The Destruction of Assyria by God..................... 10:5-12:6

1. Destruction of Assyria 10:5-19

Isa 10:5

O Assyrian, the rod of mine anger, and the staff in their hand is mine indignation.

Isa 10:12

Wherefore it shall come to pass, that when the Lord hath performed his whole work upon mount Zion and on Jerusalem, I will punish the fruit of the stout heart of the king of Assyria, and the glory of his high looks.

2. Remnant of Israel 10:20-34

Isa 10:22

For though thy people Israel be as the sand of the sea, yet a remnant of them shall return: the consumption decreed shall overflow with righteousness.

3. Restoration of the Messiah's Kingdom................ 11:1-16

Isa 11:1

And there shall come forth a rod out of the stem of Jesse, and a Branch shall grow out of his roots:

Isa 11:2

And the spirit of the LORD shall rest upon him, the spirit of wisdom and understanding, the spirit of counsel and might, the spirit of knowledge and of the fear of the LORD;

Isa 11:10

And in that day there shall be a root of Jesse, which shall stand for an ensign of the people; to it shall the Gentiles seek: and his rest shall be glorious.

4. Thanksgiving in the Messiah's Kingdom................ 12:1-6

Isa 12:1

And in that day thou shalt say, O LORD, I will praise thee: though thou wast angry with me, thine anger is turned away, and thou comfortedst me.
II. The Prophecies Against Other Nations.......................... 13:1-23:18
A. Prophecies Against Babylon......................... 13:1-14:23

Isa 13:1

The burden of Babylon, which Isaiah the son of Amoz did see.

Isa 13:17

Behold, I will stir up the Medes against them, which shall not regard silver; and as for gold, they shall not delight in it.

Isa 13:19

And Babylon, the glory of kingdoms, the beauty of the Chaldees' excellency, shall be as when God overthrew Sodom and Gomorrah.

Isa 14:1

For the LORD will have mercy on Jacob, and will yet choose Israel, and set them in their own land: and the strangers shall be joined with them, and they shall cleave to the house of Jacob.

Isa 14:2

And the people shall take them, and bring them to their place: and the house of Israel shall possess them in the land of the LORD for servants and handmaids: and they shall take them captives, whose captives they were; and they shall rule over their oppressors.

B. Prophecies Against Assyria....................... 14:24-27

Isa 14:24

The LORD of hosts hath sworn, saying, Surely as I have thought, so shall it come to pass; and as I have purposed, so shall it stand:

Isa 14:25

That I will break the Assyrian in my land, and upon my mountains tread him under foot: then shall his yoke depart from off them, and his burden depart from off their shoulders.
C. Prophecies Against Philistia....................... 14:28-32
Isa 14:28

In the year that king Ahaz died was this burden.

Isa 14:29

Rejoice not thou, whole Palestina, because the rod of him that smote thee is broken: for out of the serpent's root shall come forth a cockatrice, and his fruit shall be a fiery flying serpent.
Isa 14:31

Howl, O gate; cry, O city; thou, whole Palestina, art dissolved: for there shall come from the north a smoke, and none shall be alone in his appointed times.
D. Prophecies Against Moab........... 15:1-16:14
Isa 15:1

The burden of Moab. Because in the night Ar of Moab is laid waste, and brought to silence; because in the night Kir of Moab is laid waste, and brought to silence;
Isa 16:6

We have heard of the pride of Moab; he is very proud: even of his haughtiness, and his pride, and his wrath: but his lies shall not be so.
Isa 16:14

But now the LORD hath spoken, saying, Within three years, as the years of an hireling, and the glory of Moab shall be contemned, with all that great multitude; and the remnant shall be very small and feeble.
E. Prophecies Against Damascus and Samaria.....17:1-14
Isa 17:10

Because thou hast forgotten the God of thy salvation, and hast not been mindful of the rock of thy strength, therefore shalt thou plant pleasant plants, and shalt set it with strange slips:
Isa 17:11
In the day shalt thou make thy plant to grow, and in the morning shalt thou make thy seed to flourish: but the harvest shall be a heap in the day of grief and of desperate sorrow.

F. Prophecies Against Ethiopia.......................... 18:1-7
Isa 18:1

Woe to the land shadowing with wings, which is beyond the rivers of Ethiopia:
Isa 18:2
That sendeth ambassadors by the sea, even in vessels of bulrushes upon the waters, saying, Go, ye swift messengers, to a nation scattered and peeled, to a people terrible from their beginning hitherto; a nation meted out and trodden down, whose land the rivers have spoiled!

G. Prophecies Against Egypt............ 19:1-20:6
Isa 19:1

The burden of Egypt. Behold, the LORD rideth upon a swift cloud, and shall come into Egypt: and the idols of Egypt shall be moved at his presence, and the heart of Egypt shall melt in the midst of it.
Isa 19:3

And the spirit of Egypt shall fail in the midst thereof; and I will destroy the counsel thereof: and they shall seek to the idols, and to the charmers, and to them that have familiar spirits, and to the wizards.
Isa 19:22

And the LORD shall smite Egypt: he shall smite and heal it: and they shall return even to the LORD, and he shall be intreated of them, and shall heal them.
Isa 20:2

At the same time spake the LORD by Isaiah the son of Amoz, saying, Go and loose the sackcloth from off thy loins, and put off thy shoe from thy foot. And he did so, walking naked and barefoot.
Isa 20:3

And the LORD said, Like as my servant Isaiah hath walked naked and barefoot three years for a sign and wonder upon Egypt and upon Ethiopia;
Isa 20:4
So shall the king of Assyria lead away the Egyptians prisoners, and the Ethiopians captives, young and old, naked and barefoot, even with their buttocks uncovered, to the shame of Egypt.

H. Prophecies Against Babylon......................... 21:1-10
Isa 21:2
A grievous vision is declared unto me; the treacherous dealer dealeth treacherously, and the spoiler spoileth. Go up, O Elam: besiege, O Media; all the sighing thereof have I made to cease.

Isa 21:9

And, behold, here cometh a chariot of men, with a couple of horsemen. And he answered and said, Babylon is fallen, is fallen; and all the graven images of her gods he hath broken unto the ground.

Isa 21:10

O my threshing, and the corn of my floor: that which I have heard of the LORD of hosts, the God of Israel, have I declared unto you.


I. Prophecies Against Dumah (Edom) 21:11, 12
Isa 21:11

The burden of Dumah. He calleth to me out of Seir, Watchman, what of the night? Watchman, what of the night?

Isa 21:12

The watchman said, The morning cometh, and also the night: if ye will enquire, enquire ye: return, come.
J. Prophecies Against Arabia....................... 21:13-17
Isa 21:13

The burden upon Arabia. In the forest in Arabia shall ye lodge, O ye travelling companies of Dedanim.
Isa 21:16

For thus hath the Lord said unto me, Within a year, according to the years of an hireling, and all the glory of Kedar shall fail:

Isa 21:17

And the residue of the number of archers, the mighty men of the children of Kedar, shall be diminished: for the LORD God of Israel hath spoken it.

K. Prophecies Against Jerusalem......................... 22:1-25
Isa 22:9

Ye have seen also the breaches of the city of David, that they are many: and ye gathered together the waters of the lower pool.

Isa 22:10

And ye have numbered the houses of Jerusalem, and the houses have ye broken down to fortify the wall.
Isa 22:17

Behold, the LORD will carry thee away with a mighty captivity, and will surely cover thee.
Isa 22:25

In that day, saith the LORD of hosts, shall the nail that is fastened in the sure place be removed, and be cut down, and fall; and the burden that was upon it shall be cut off: for the LORD hath spoken it.
L. Prophecies Against Tyre......................... 23:1-18
Isa 23:1
The burden of Tyre. Howl, ye ships of Tarshish; for it is laid waste, so that there is no house, no entering in: from the land of Chittim it is revealed to them
Isa 23:9

The LORD of hosts hath purposed it, to stain the pride of all glory, and to bring into contempt all the honourable of the earth.
Isa 23:14

Howl, ye ships of Tarshish: for your strength is laid waste.

Isa 23:15

And it shall come to pass in that day, that Tyre shall be forgotten seventy years, according to the days of one king: after the end of seventy years shall Tyre sing as an harlot.
Isa 23:18

And her merchandise and her hire shall be holiness to the LORD: it shall not be treasured nor laid up; for her merchandise shall be for them that dwell before the LORD, to eat sufficiently, and for durable clothing.
III. The Prophecies of the Day of the Lord.....24:1-27:13
A. Judgment of the Tribulation....24:1-23

Isa 24:5

The earth also is defiled under the inhabitants thereof; because they have transgressed the laws, changed the ordinance, broken the everlasting covenant.

Isa 24:6

Therefore hath the curse devoured the earth, and they that dwell therein are desolate: therefore the inhabitants of the earth are burned, and few men left.
Isa 24:23

Then the moon shall be confounded, and the sun ashamed, when the LORD of hosts shall reign in mount Zion, and in Jerusalem, and before his ancients gloriously.
B. Triumphs of the Kingdom......................... 25:1-27:13
1. Israel's Praise for Kingdom Blessings............... 25:1-12

Isa 25:9

And it shall be said in that day, Lo, this is our God; we have waited for him, and he will save us: this is the LORD; we have waited for him, we will be glad and rejoice in his salvation.

2. Israel's Kingdom Song 26:1-21

Isa 26:1

In that day shall this song be sung in the land of Judah; We have a strong city; salvation will God appoint for walls and bulwarks.

Isa 26:9

With my soul have I desired thee in the night; yea, with my spirit within me will I seek thee early: for when thy judgments are in the earth, the inhabitants of the world will learn righteousness.

Isa 26:21

For, behold, the LORD cometh out of his place to punish the inhabitants of the earth for their iniquity: the earth also shall disclose her blood, and shall no more cover her slain.

3. Israel Blossoms in the Kingdom. . . 27:1-13

Isa 27:3

I the LORD do keep it; I will water it every moment: lest any hurt it, I will keep it night and day.

Isa 27:6

He shall cause them that come of Jacob to take root: Israel shall blossom and bud, and fill the face of the world with fruit.

Isa 27:13

And it shall come to pass in that day, that the great trumpet shall be blown, and they shall come which were ready to perish in the land of Assyria, and the outcasts in the land of Egypt, and shall worship the LORD in the holy mount at Jerusalem.
IV. The Prophecies of Judgment and Blessing......................... 28:1-35:10
A. Woe to Ephraim 28:1-29

Isa 28:1

Woe to the crown of pride, to the drunkards of Ephraim, whose glorious beauty is a fading flower, which are on the head of the fat valleys of them that are overcome with wine!

Isa 28:3

The crown of pride, the drunkards of Ephraim, shall be trodden under feet:

Isa 28:7

But they also have erred through wine, and through strong drink are out of the way; the priest and the prophet have erred through strong drink, they are swallowed up of wine, they are out of the way through strong drink; they err in vision, they stumble in judgment.

Isa 28:14

Wherefore hear the word of the LORD, ye scornful men, that rule this people which is in Jerusalem.

Isa 28:18

And your covenant with death shall be disannulled, and your agreement with hell shall not stand; when the overflowing scourge shall pass through, then ye shall be trodden down by it.

B. Woe to Ariel (Jerusalem) 29:1-24

Isa 29:1

Woe to Ariel, to Ariel, the city where David dwelt! add ye year to year; let them kill sacrifices.

Isa 29:4

And thou shalt be brought down, and shalt speak out of the ground, and thy speech shall be low out of the dust, and thy voice shall be, as of one that hath a familiar spirit, out of the ground, and thy speech shall whisper out of the dust.

Isa 29:6

Thou shalt be visited of the LORD of hosts with thunder, and with earthquake, and great noise, with storm and tempest, and the flame of devouring fire.

Isa 29:13

Wherefore the Lord said, Forasmuch as this people draw near me with their mouth, and with their lips do honour me, but have removed their heart far from me, and their fear toward me is taught by the precept of men:

Isa 29:14

Therefore, behold, I will proceed to do a marvellous work among this people, even a marvellous work and a wonder: for the wisdom of their wise men shall perish, and the understanding of their prudent men shall be hid.
Isa 29:18

And in that day shall the deaf hear the words of the book, and the eyes of the blind shall see out of obscurity, and out of darkness.
Isa 29:24

They also that erred in spirit shall come to understanding, and they that murmured shall learn doctrine.
C. Woe to Egyptian Alliance 30:1-31:9
Isa 30:1

Woe to the rebellious children, saith the LORD, that take counsel, but not of me; and that cover with a covering, but not of my spirit, that they may add sin to sin:

Isa 30:2

That walk to go down into Egypt, and have not asked at my mouth; to strengthen themselves in the strength of Pharaoh, and to trust in the shadow of Egypt!
Isa 30:7

For the Egyptians shall help in vain, and to no purpose: therefore have I cried concerning this, Their strength is to sit still.

Isa 30:8

Now go, write it before them in a table, and note it in a book, that it may be for the time to come for ever and ever:
Isa 30:9
That this is a rebellious people, lying children, children that will not hear the law of the LORD:
Isa 30:15

For thus saith the Lord GOD, the Holy One of Israel; In returning and rest shall ye be saved; in quietness and in confidence shall be your strength: and ye would not.
Isa 30:30

And the LORD shall cause his glorious voice to be heard, and shall shew the lighting down of his arm, with the indignation of his anger, and with the flame of a devouring fire, with scattering, and tempest, and hailstones.
Isa 31:1

Woe to them that go down to Egypt for help; and stay on horses, and trust in chariots, because they are many; and in horsemen, because they are very strong; but they look not unto the Holy One of Israel, neither seek the LORD!
D. Behold the Coming King 32:1-20
Isa 32:1

Behold, a king shall reign in righteousness, and princes shall rule in judgment.
Isa 32:3

And the eyes of them that see shall not be dim, and the ears of them that hear shall hearken.
Isa 32:18

And my people shall dwell in a peaceable habitation, and in sure dwellings, and in quiet resting places;
E. Woe to the Spoiler of Jerusalem (Assyria)................... 33:1-24
Isa 33:1

Woe to thee that spoilest, and thou wast not spoiled; and dealest treacherously, and they dealt not treacherously with thee! when thou shalt cease to spoil, thou shalt be spoiled; and when thou shalt make an end to deal treacherously, they shall deal treacherously with thee.
Isa 33:5

The LORD is exalted; for he dwelleth on high: he hath filled Zion with judgment and righteousness.
Isa 33:9

The earth mourneth and languisheth: Lebanon is ashamed and hewn down: Sharon is like a wilderness; and Bashan and Carmel shake off their fruits.

Isa 33:10

Now will I rise, saith the LORD; now will I be exalted; now will I lift up myself.
Isa 33:22

For the LORD is our judge, the LORD is our lawgiver, the LORD is our king; he will save us.
F. Woe to the Nations 34:1-17
Isa 34:1

Come near, ye nations, to hear; and hearken, ye people: let the earth hear, and all that is therein; the world, and all things that come forth of it.
Isa 34:2

For the indignation of the LORD is upon all nations, and his fury upon all their armies: he hath utterly destroyed them, he hath delivered them to the slaughter.
Isa 34:6

The sword of the LORD is filled with blood, it is made fat with fatness, and with the blood of lambs and goats, with the fat of the kidneys of rams: for the LORD hath a sacrifice in Bozrah, and a great slaughter in the land of Idumea.
Isa 34:8

For it is the day of the LORD'S vengeance, and the year of recompences for the controversy of Zion.
G. Behold the Coming Kingdom 35:1-10
Isa 35:4

Say to them that are of a fearful heart, Be strong, fear not: behold, your God will come with vengeance, even God with a recompence; he will come and save you.
Isa 35:10

And the ransomed of the LORD shall return, and come to Zion with songs and everlasting joy upon their heads: they shall obtain joy and gladness, and sorrow and sighing shall flee away.
Part Two: The Historical Parenthesis (36:1-39:8)
Historical Parenthesis (36—39): This historical parenthesis looks back to the Assyrian invasion of Judah in 701 b.c. and anticipates the coming Babylonian invasion of Judah. Judah escapes captivity by Assyria (36 and 37; 2 Kin. 18 and 19), but they will not escape from the hands of Babylon (38 and 39; 2 Kin. 20). God answers King Hezekiah's prayers and delivers Judah from Assyrian destruction by Sennacherib. Hezekiah also turns to the Lord in his illness and is granted a fifteen-year extension of his life. But he foolishly shows all his treasures to the Babylonian messengers, and Isaiah tells him that the Babylonians will one day carry his treasure and descendants to their land.
I. Hezekiah's Salvation from Assyria. . . 36:1-37:38
A. Assyria Challenges God 36:1-22

Isa 36:1

Now it came to pass in the fourteenth year of king Hezekiah, that Sennacherib king of Assyria came up against all the defenced cities of Judah, and took them.

Isa 36:14

Thus saith the king, Let not Hezekiah deceive you: for he shall not be able to deliver you.

Isa 36:15

Neither let Hezekiah make you trust in the LORD, saying, The LORD will surely deliver us: this city shall not be delivered into the hand of the king of Assyria.

Isa 36:18

Beware lest Hezekiah persuade you, saying, The LORD will deliver us. Hath any of the gods of the nations delivered his land out of the hand of the king of Assyria?

B. God Destroys Assyria 37:1-38

Isa 37:15

And Hezekiah prayed unto the LORD, saying,

Isa 37:20

Now therefore, O LORD our God, save us from his hand, that all the kingdoms of the earth may know that thou art the LORD, even thou only.

Isa 37:21

Then Isaiah the son of Amoz sent unto Hezekiah, saying, Thus saith the LORD God of Israel, Whereas thou hast prayed to me against Sennacherib king of Assyria:
Isa 37:32

For out of Jerusalem shall go forth a remnant, and they that escape out of mount Zion: the zeal of the LORD of hosts shall do this.
Isa 37:33
Therefore thus saith the LORD concerning the king of Assyria, He shall not come into this city, nor shoot an arrow there, nor come before it with shields, nor cast a bank against it.
Isa 37:35

For I will defend this city to save it for mine own sake, and for my servant David's sake.

Isa 37:36

Then the angel of the LORD went forth, and smote in the camp of the Assyrians a hundred and fourscore and five thousand: and when they arose early in the morning, behold, they were all dead corpses.
Isa 37:37
So Sennacherib king of Assyria departed, and went and returned, and dwelt at Nineveh.
II. Hezekiah's Salvation from Sickness..... 38:1-22
Isa 38:1

In those days was Hezekiah sick unto death. And Isaiah the prophet the son of Amoz came unto him, and said unto him, Thus saith the LORD, Set thine house in order: for thou shalt die, and not live.

Isa 38:2

Then Hezekiah turned his face toward the wall, and prayed unto the LORD,
Isa 38:4

Then came the word of the LORD to Isaiah, saying,

Isa 38:5

Go, and say to Hezekiah, Thus saith the LORD, the God of David thy father, I have heard thy prayer, I have seen thy tears: behold, I will add unto thy days fifteen years.
III. Hezekiah's Sin 39:1-8
Isa 39:1

At that time Merodachbaladan, the son of Baladan, king of Babylon, sent letters and a present to Hezekiah: for he had heard that he had been sick, and was recovered.

Isa 39:2

And Hezekiah was glad of them, and shewed them the house of his precious things, the silver, and the gold, and the spices, and the precious ointment, and all the house of his armour, and all that was found in his treasures: there was nothing in his house, nor in all his dominion, that Hezekiah shewed them not.
Isa 39:5

Then said Isaiah to Hezekiah, Hear the word of the LORD of hosts:

Isa 39:6

Behold, the days come, that all that is in thine house, and that which thy fathers have laid up in store until this day, shall be carried to Babylon: nothing shall be left, saith the LORD.

Isa 39:7

And of thy sons that shall issue from thee, which thou shalt beget, shall they take away; and they shall be eunuchs in the palace of the king of Babylon.
Part Three: The Prophecies of Comfort (40:1-66:24)
Prophecies of Comfort (40—66): Having pronounced Judah's divine condemnation, Isaiah comforts them with God's promises of hope and restoration. The basis for this hope is the sovereignty and majesty of God (40—48). Of the 216 verses in these nine chapters, 115 speak of God's greatness and power. The Creator is contrasted with idols, the creations of men. His sovereign character is Judah's assurance of future restoration. Babylon will indeed carry them off; but Babylon will finally be judged and destroyed, and God's people will be released from captivity. Chapters 49—57 concentrate on the coming Messiah who will be their Saviour and suffering Servant. This rejected but exalted One will pay for their iniquities and usher in a kingdom of peace and righteousness throughout the earth. All who acknowledge their sins and trust in Him will be delivered (58—66). In that day Jerusalem will be rebuilt, Israel's borders will be enlarged, and the Messiah will reign in Zion. God's people will confess their sins and His enemies will be judged. Peace, prosperity, and justice will prevail, and God will make all things new.
I. The Prophecies Of Israel's Deliverance......................... 40:1-48:22
A. Comfort Because of Israel's Deliverance.................... 40:1-11

Isa 40:2

Speak ye comfortably to Jerusalem, and cry unto her, that her warfare is accomplished, that her iniquity is pardoned: for she hath received of the LORD'S hand double for all her sins.

Isa 40:10

Behold, the Lord GOD will come with strong hand, and his arm shall rule for him: behold, his reward is with him, and his work before him.

Isa 40:11

He shall feed his flock like a shepherd: he shall gather the lambs with his arm, and carry them in his bosom, and shall gently lead those that are with young.

B. Comfort Because of God's Character.................... 40:12-31

Isa 40:26

Lift up your eyes on high, and behold who hath created these things, that bringeth out their host by number: he calleth them all by names by the greatness of his might, for that he is strong in power; not one faileth.

Isa 40:28

Hast thou not known? hast thou not heard, that the everlasting God, the LORD, the Creator of the ends of the earth, fainteth not, neither is weary? there is no searching of his understanding.

Isa 40:31

But they that wait upon the LORD shall renew their strength; they shall mount up with wings as eagles; they shall run, and not be weary; and they shall walk, and not faint.

C. Comfort Because of God's Greatness.................... 41:1-29

Isa 41:4

Who hath wrought and done it, calling the generations from the beginning? I the LORD, the first, and with the last; I am he.

Isa 41:10

Fear thou not; for I am with thee: be not dismayed; for I am thy God: I will strengthen thee; yea, I will help thee; yea, I will uphold thee with the right hand of my righteousness.

D. Comfort Because of God's Servant. . . 42:1-25

Isa 42:1

Behold my servant, whom I uphold; mine elect, in whom my soul delighteth; I have put my spirit upon him: he shall bring forth judgment to the Gentiles.

E. Comfort Because of Israel's Restoration.................... 43:1-44:28

Isa 43:1

But now thus saith the LORD that created thee, O Jacob, and he that formed thee, O Israel, Fear not: for I have redeemed thee, I have called thee by thy name; thou art mine.

Isa 43:22

But thou hast not called upon me, O Jacob; but thou hast been weary of me, O Israel.

Isa 44:1

Yet now hear, O Jacob my servant; and Israel, whom I have chosen:

Isa 44:3

For I will pour water upon him that is thirsty, and floods upon the dry ground: I will pour my spirit upon thy seed, and my blessing upon thine offspring:

Isa 44:20

He feedeth on ashes: a deceived heart hath turned him aside, that he cannot deliver his soul, nor say, Is there not a lie in my right hand?

Isa 44:21

Remember these, O Jacob and Israel; for thou art my servant: I have formed thee; thou art my servant: O Israel, thou shalt not be forgotten of me.

Isa 44:24

Thus saith the LORD, thy redeemer, and he that formed thee from the womb, I am the LORD that maketh all things; that stretcheth forth the heavens alone; that spreadeth abroad the earth by myself;

Isa 44:28

That saith of Cyrus, He is my shepherd, and shall perform all my pleasure: even saying to Jerusalem, Thou shalt be built; and to the temple, Thy foundation shall be laid.

F. Comfort Because of God's Use of Cyrus.................... 45:1-25

Isa 45:1

Thus saith the LORD to his anointed, to Cyrus, whose right hand I have holden, to subdue nations before him; and I will loose the loins of kings, to open before him the two leaved gates; and the gates shall not be shut;

Isa 45:4

For Jacob my servant's sake, and Israel mine elect, I have even called thee by thy name: I have surnamed thee, though thou hast not known me.

G. Comfort Because of Babylon's Destruction 46:1-48:22

1. Destruction of Babylon's Idols 46:1-13

Isa 46:1

Bel boweth down, Nebo stoopeth, their idols were upon the beasts, and upon the cattle: your carriages were heavy loaden; they are a burden to the weary beast.

Isa 46:2

They stoop, they bow down together; they could not deliver the burden, but themselves are gone into captivity.

Isa 46:3

Hearken unto me, O house of Jacob, and all the remnant of the house of Israel, which are borne by me from the belly, which are carried from the womb:

Isa 46:5

To whom will ye liken me, and make me equal, and compare me, that we may be like?

Isa 46:6

They lavish gold out of the bag, and weigh silver in the balance, and hire a goldsmith; and he maketh it a god: they fall down, yea, they worship.

Isa 46:7

They bear him upon the shoulder, they carry him, and set him in his place, and he standeth; from his place shall he not remove: yea, one shall cry unto him, yet can he not answer, nor save him out of his trouble.
2. Destruction of Babylon 47:1-15
Isa 47:1

Come down, and sit in the dust, O virgin daughter of Babylon, sit on the ground: there is no throne, O daughter of the Chaldeans: for thou shalt no more be called tender and delicate.
Isa 47:3

Thy nakedness shall be uncovered, yea, thy shame shall be seen: I will take vengeance, and I will not meet thee as a man.
Isa 47:8

Therefore hear now this, thou that art given to pleasures, that dwellest carelessly, that sayest in thine heart, I am, and none else beside me; I shall not sit as a widow, neither shall I know the loss of children:
Isa 47:11

Therefore shall evil come upon thee; thou shalt not know from whence it riseth: and mischief shall fall upon thee; thou shalt not be able to put it off: and desolation shall come upon thee suddenly, which thou shalt not know.
3. Declaration of Judah's Chastening 48:1-22
Isa 48:1

Hear ye this, O house of Jacob, which are called by the name of Israel, and are come forth out of the waters of Judah, which swear by the name of the LORD, and make mention of the God of Israel, but not in truth, nor in righteousness.
Isa 48:22

There is no peace, saith the LORD, unto the wicked.
II. The Prophecy of Israel's Deliverer. . 49:1-57:21
A. The Messiah's Mission 49:1-26

Isa 49:6

And he said, It is a light thing that thou shouldest be my servant to raise up the tribes of Jacob, and to restore the preserved of Israel: I will also give thee for a light to the Gentiles, that thou mayest be my salvation unto the end of the earth.

Isa 49:22

Thus saith the Lord GOD, Behold, I will lift up mine hand to the Gentiles, and set up my standard to the people: and they shall bring thy sons in their arms, and thy daughters shall be carried upon their shoulders.

B. The Messiah's Obedience.., . . 50:1-11

Isa 50:5

The Lord GOD hath opened mine ear, and I was not rebellious, neither turned away back.

Isa 50:6

I gave my back to the smiters, and my cheeks to them that plucked off the hair: I hid not my face from shame and spitting.

C. The Messiah's Encouragement to Israel................... 51:1-52:12

Isa 51:1

Hearken to me, ye that follow after righteousness, ye that seek the LORD: look unto the rock whence ye are hewn, and to the hole of the pit whence ye are digged.

Isa 51:3

For the LORD shall comfort Zion: he will comfort all her waste places; and he will make her wilderness like Eden, and her desert like the garden of the LORD; joy and gladness shall be found therein, thanksgiving, and the voice of melody.

Isa 51:11

Therefore the redeemed of the LORD shall return, and come with singing unto Zion; and everlasting joy shall be upon their head: they shall obtain gladness and joy; and sorrow and mourning shall flee away.

D. The Messiah's Atonement 52:13-53:12

Isa 52:13

Behold, my servant shall deal prudently, he shall be exalted and extolled, and be very high.

Isa 53:5

But he was wounded for our transgressions, he was bruised for our iniquities: the chastisement of our peace was upon him; and with his stripes we are healed.

Isa 53:6

All we like sheep have gone astray; we have turned every one to his own way; and the LORD hath laid on him the iniquity of us all.

E. The Messiah's Promise of Israel's Restoration 54:1-17

Isa 54:7

For a small moment have I forsaken thee; but with great mercies will I gather thee.

Isa 54:8

In a little wrath I hid my face from thee for a moment; but with everlasting kindness will I have mercy on thee, saith the LORD thy Redeemer.

F. The Messiah's Invitation to the World................... 55:1-56:8

Isa 55:1

Ho, every one that thirsteth, come ye to the waters, and he that hath no money; come ye, buy, and eat; yea, come, buy wine and milk without money and without price.

Isa 55:5

Behold, thou shalt call a nation that thou knowest not, and nations that knew not thee shall run unto thee because of the LORD thy God, and for the Holy One of Israel; for he hath glorified thee.

Isa 56:6

Also the sons of the stranger, that join themselves to the LORD, to serve him, and to love the name of the LORD, to be his servants, every one that keepeth the sabbath from polluting it, and taketh hold of my covenant;

Isa 56:7

Even them will I bring to my holy mountain, and make them joyful in my house of prayer: their burnt offerings and their sacrifices shall be accepted upon mine altar; for mine house shall be called an house of prayer for all people.

G. The Messiah's Rebuke of the Wicked................... 56:9-57:21

Isa 57:1

The righteous perisheth, and no man layeth it to heart: and merciful men are taken away, none considering that the righteous is taken away from the evil to come.

Isa 57:2

He shall enter into peace: they shall rest in their beds, each one walking in his uprightness.

Isa 57:20

But the wicked are like the troubled sea, when it cannot rest, whose waters cast up mire and dirt.

Isa 57:21

There is no peace, saith my God, to the wicked.
III. The Prophecies of Israel's Glorious Future........................ 58:1-66:24
A. Blessings of True Worship 58:1-14

Isa 58:6

Is not this the fast that I have chosen? to loose the bands of wickedness, to undo the heavy burdens, and to let the oppressed go free, and that ye break every yoke?

Isa 58:14

Then shalt thou delight thyself in the LORD; and I will cause thee to ride upon the high places of the earth, and feed thee with the heritage of Jacob thy father: for the mouth of the LORD hath spoken it.

B. Sins of Israel 59:1-21

Isa 59:1

Behold, the LORD'S hand is not shortened, that it cannot save; neither his ear heavy, that it cannot hear:

Isa 59:2

But your iniquities have separated between you and your God, and your sins have hid his face from you, that he will not hear.

Isa 59:3

For your hands are defiled with blood, and your fingers with iniquity; your lips have spoken lies, your tongue hath muttered perverseness.

C. Glory of Israel in the Kingdom 60:1-22

Isa 60:1

Arise, shine; for thy light is come, and the glory of the LORD is risen upon thee.

Isa 60:2

For, behold, the darkness shall cover the earth, and gross darkness the people: but the LORD shall arise upon thee, and his glory shall be seen upon thee.

Isa 60:3

And the Gentiles shall come to thy light, and kings to the brightness of thy rising.

D. Advents of the Messiah 61:1-11

Isa 61:1

The Spirit of the Lord GOD is upon me; because the LORD hath anointed me to preach good tidings unto the meek; he hath sent me to bind up the brokenhearted, to proclaim liberty to the captives, and the opening of the prison to them that are bound;

Isa 61:6

But ye shall be named the Priests of the LORD: men shall call you the Ministers of our God: ye shall eat the riches of the Gentiles, and in their glory shall ye boast yourselves.

E. Future of Jerusalem 62:1-12

Isa 62:1

For Zion's sake will I not hold my peace, and for Jerusalem's sake I will not rest, until the righteousness thereof go forth as brightness, and the salvation thereof as a lamp that burneth.

Isa 62:12

And they shall call them, The holy people, The redeemed of the LORD: and thou shalt be called, Sought out, A city not forsaken.

F. Vengeance of God 63:1-6

Isa 63:1

Who is this that cometh from Edom, with dyed garments from Bozrah? this that is glorious in his apparel, travelling in the greatness of his strength? I that speak in righteousness, mighty to save.

Isa 63:4

For the day of vengeance is in mine heart, and the year of my redeemed is come.

Isa 63:6

And I will tread down the people in mine anger, and make them drunk in my fury, and I will bring down their strength to the earth.

G. Prayer of the Remnant 63:7-64:12

Isa 63:7

I will mention the lovingkindnesses of the LORD, and the praises of the LORD, according to all that the LORD hath bestowed on us, and the great goodness toward the house of Israel, which he hath bestowed on them according to his mercies, and according to the multitude of his lovingkindnesses.

Isa 64:6

But we are all as an unclean thing, and all our righteousnesses are as filthy rags; and we all do fade as a leaf; and our iniquities, like the wind, have taken us away.

Isa 64:9

Be not wroth very sore, O LORD, neither remember iniquity for ever: behold, see, we beseech thee, we are all thy people.

H. The Lord's Answer to the Remnant. . 65:1-16

Isa 65:6

Behold, it is written before me: I will not keep silence, but will recompense, even recompense into their bosom,

Isa 65:7

Your iniquities, and the iniquities of your fathers together, saith the LORD, which have burned incense upon the mountains, and blasphemed me upon the hills: therefore will I measure their former work into their bosom.

Isa 65:8

Thus saith the LORD, As the new wine is found in the cluster, and one saith, Destroy it not; for a blessing is in it: so will I do for my servants' sakes, that I may not destroy them all.

Isa 65:9

And I will bring forth a seed out of Jacob, and out of Judah an inheritor of my mountains: and mine elect shall inherit it, and my servants shall dwell there.

I. Glorious Consummation of History................... 65:17-66:24

Isa 65:17

For, behold, I create new heavens and a new earth: and the former shall not be remembered, nor come into mind.

Isa 66:16

For by fire and by his sword will the LORD plead with all flesh: and the slain of the LORD shall be many.

Isa 66:18

For I know their works and their thoughts: it shall come, that I will gather all nations and tongues; and they shall come, and see my glory.

Isa 66:19

And I will set a sign among them, and I will send those that escape of them unto the nations, to Tarshish, Pul, and Lud, that draw the bow, to Tubal, and Javan, to the isles afar off, that have not heard my fame, neither have seen my glory; and they shall declare my glory among the Gentiles.

Isa 66:21

And I will also take of them for priests and for Levites, saith the LORD.

Isa 66:23

And it shall come to pass, that from one new moon to another, and from one sabbath to another, shall all flesh come to worship before me, saith the LORD.

Isa 66:24

And they shall go forth, and look upon the carcases of the men that have transgressed against me: for their worm shall not die, neither shall their fire be quenched; and they shall be an abhorring unto all flesh.
Explanations in italics are from "The Open Bible" Expanded Edition", Thomas Nelson Publishers
//www.thomasnelson.com/consumer/
The illustration is the art work of my son Henry. http://www.heavenlymeaning.com/